Posted: Friday, August 4, 2017 7:18 PM
---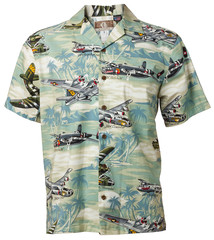 Location:
CA
EXPRESS SHIPPING AVAILABLE. Made in USA. Go to our website www.AviationGiftsbyRuth.com - or click on link below, to order these beautiful Hawaiian shirts in blue or Green. All shirts are available in sizes S, M, L, XL, XXL. Satisfaction guaranteed. Made in the USA. Speedy delivery. Aircraft on shirts from WWI, WWII, Vietnam, and current General Aviation. Follow us on Twitter @Aviationseller
Ruth Logan
818-364-1224
Seller Information:
Aviation Gifts by Ruth
Payment Methods:
Visa, MasterCard, Amex, Paypal, Money Order
Type:
Clothing, outwear, novelties
• Location: Dothan

• Post ID: 22533918 alabama
Play it safe. Avoid Scammers.
Most of the time, transactions outside of your local area involving money orders, cashier checks, wire transfers or shipping (especially overseas shipping) are scams or frauds.
Report all scam attempts to abuse@backpage.com.